TOP 5 JACKPOT Slots to turn you into a MILLIONARE
If you are someone who frequently visits gambling sites, you have probably played numerous slot games. Not only are they incredibly fun and addictive, but they are also a good way to earn much money. Since the number of virtual casinos has increased a lot in the last couple of years, there are also more options when it comes to jackpot games, including jackpot slots. Top online casinos are constantly trying to offer the latest games and the most lucrative prizes. Whether you're interested in flat or progressive jackpots, you should know which games are the best and of course, how to win at them. So, let's take a look at the best slots out there.
Mega Moolah (Microgaming)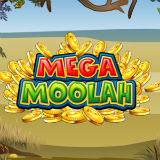 Nowadays, all the best virtual casinos offer numerous Microgaming titles. This well-known platform has been around for years and their games are critically acclaimed and popular. Microgaming focuses on different kinds of games but the emphasis is on slots. One of them is Mega Moolah. It's an African-themed game which can turn you into a millionaire. In 2009, one British man played this progressive slot and won a jackpot of almost eighteen million US dollars. Understanding this game isn't difficult. Players can only put one cent and spin the reels. This slot has five reels and twenty-five pay lines. Each time three monkeys show up on the reels the player gets some spins. The highest prize you can possibly get with these spins is 450,000 coins or 1800 times the total bet amount. Also, there's a jackpot bonus wheel which you can spin and win three different types of jackpots.
Play Mega Moolah for free!
Cosmic Fortune (NetEnt)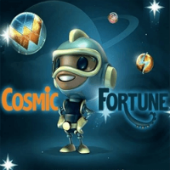 The theme of this slot is an alien invasion and it has five falling reels, three rows, and fifteen pay lines. This progressive jackpot slot is full of cool features and the gameplay is smooth. It also has a bonus jackpot round which can help you triple your prize money. Cosmic Fortune has the Free Falls Bonus Game and the Jackpot Game. Both of them feature pachinko fields with pins and one spacecraft. As for the first game, a spacecraft will drop marbles on the field and they need to hit the Collector Cup. If three marbles manage to hit this cup, the player will be able to start the Jackpot Game. Again, nothing really changes and now if three marbles hit the cup, the player immediately wins a jackpot. We recommend you place larger bets if you want to win a bigger prize.
Play Cosmic Fortune for free!
Divine Fortune (NetEnt)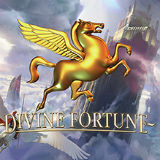 Divine Fortune is a terrific slot game with five reels, three rows, and twenty pay lines. In total, this slot has four types of bonus options, including free spins. Also, it features three kinds of jackpots, which includes a very generous progressive jackpot. All its features give you the chance to win up to 600 times your bet. But before trying out this game you should know how to approach it. To adjust the number of coins per line, use Level. Make sure to set the value of your coins by using the option called Coin Value. Also, it is good to know that you need to collect as little as three bonus coins to start the Jackpot Bonus game. Keep in mind these tips and try out this game to see if you can win.
Play Divine Fortune for free!
Worms Reloaded (Blueprint)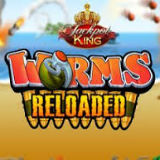 If you're keen on playing online slots, you've probably heard of this one. It has a fun theme and a modern design. There are five reels, twenty pay lines as well as four awesome features. Of course, this slot gives you the chance to get free spins and there's a progressive jackpot as well. The best thing you can do to win is to focus on its bonuses and give your best to collect the crown icons. These things are crucial. That way, you can easily boost the win multiplier. Make sure to familiarize yourself with all the bonuses this fantastic game has. They are all different and if you know what to pay attention to, you can earn a really nice sum. We recommend placing very small stakes in the beginning, because the game has plenty of features and you'll need time to get used to it.
Play Worms Reloaded for free!
Reel King (Novomatic)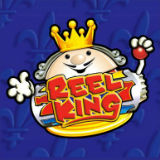 Reel King is a fun and addictive Novomatic's slot. It has three reels, twenty pay lines, and the minimum bet is as little as one cent (per line). We've played this slot and we have a couple of nice tips for you. First of all, in order to win you don't have to play this slot at maximum rates. Feel free to put smaller stakes and give your best. Also, make sure to never lower the number of active lines and simply place bets on all of them. If you use slightly lower bets you're more likely to activate the bonus game. Naturally, the best way to develop new strategies and become an expert at this fun game is to practice it.
Play Reel King for free!
As you can see, the choices are almost endless. Not only are they interesting, but these slots can also bring you millions of dollars if you get very lucky. Of course, there are many other good ones but we feel these five slots are truly the best if you really want to become rich. The jackpots are incredible and all top online casinos offer them. In our opinion, you should definitely try all of them to decide which one of these slots is for you. Their themes and rules are different and all of them are unique. If you do not have much experience, we suggest placing smaller bets and observing everything carefully. If you are someone who often plays, go ahead and risk a bit more. We are not sure if some more popular slots will appear in 2020 but at the moment, these are our picks.