Microgaming Introduces Space-Themed Slot Machine Banana Odyssey on ICE 2019
On Day 3 of ICE 2019, Microgaming introduces its intergalactic-theme slot machine known as Banana Odyssey. Slingshot Studios developed this slot machine solely for Microgaming.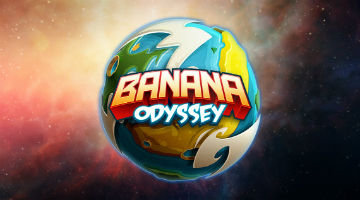 The said slot machine was Microgaming's winning game during the Games Concept Day. During that event, the company invited several operators to introduce their game ideas. The Games Concept Day took place in Malta and Gibraltar.
Play Banana Odyssey Slot for fun here!
Twin Monkeys
Banana Odyssey is one of the new free slots online of Microgaming. The game's storyline features twin monkeys. The monkeys were given a task to look for the Banana on another planet. As the theme centers in the space, you can expect to see spaceships while the monkeys try to land on the new planet using the super spins.
The game features five wheels and three rows. What is more exciting about it is that it pays both ways. In other words, you will get paid if the winning combo formed from left to right or right to left. Typically, most slot machines pay from leftmost to rightmost only. But with this "both ways" concept, this slot game is a truly rewarding one.
The game is set at 96% RTP with a medium variance. With that RTP, you can say that players will get a high retention value. What is more, is that players will get frequent super spins so that you will go to the banana land found in another space faster. As you get the super spins, you will also gain some mega wins. It is also filled with exciting and profitable features, like re-spins, super spins and expanding wilds. With these functionalities, players will surely enjoy their immersive mission while exploring the galaxy to look for some huge wins. And the game will launch in some Microgaming casinos and offer new members no deposit casino in the UK.
Microgaming will celebrate the upcoming game by unveiling it to the public through an out-of-this-world performance during the Microgaming Bar. You can tune in to the launch by following @Microgaming on social media. You must use the hashtag #BananaOdyssey to share your excitement and appreciation to the intergalactic antics.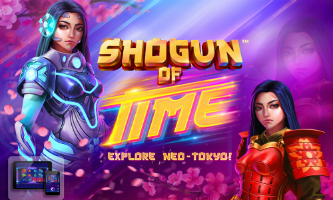 On day 2 of ICE 2019, Microgaming also launched its Shogun of Time Slot, which is another online slot machine. The game will launch on February 13 with energetic shogun warrior dance performance. The launching continued with a Happy Hour celebrating Microgaming's 15th anniversary with Square Enix. This is the longest partnership in the industry. During the celebration, the company revealed its latest title, Lara Croft Temples and Tombs. It will be the third branded slot that features the fearless adventurer, Lara Croft.
Join Microgaming's milestone by playing its new releases in 2019. There are no dates yet as to when it will officially be available in Microgaming online casinos. However, it will be coming sooner rather than later.
As you wait for it to happen, you can immerse yourself in the best online bingo games trying to win some big money. Or opt to play Microgaming's popular options. When the new games become available, you will have plenty of time to get to know them.