Casino Christmas Parties to Enjoy in the UK
Lights! Cookies! Carols! And Action! All these items spell that the holiday season is upon us. Christmas gives you a legitimate reason to be cheery, watch cheesy movies on repeat, and figure out what gifts to get your loved ones. Of all the exciting things that come with the festive season, you may be one of those that like to belt holiday hits in Christmas parties. If your love for some holiday fun happens to blend with an indulgence for gambling in December 2019, trying out a casino Christmas party should be high on your list. Such parties run in London and all over the UK considering the popularity of gambling in the region.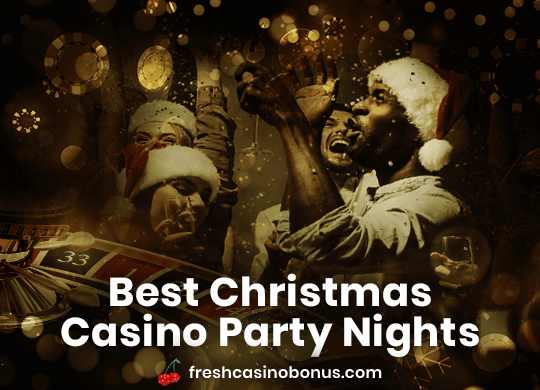 What Is a Casino Christmas Party?
The typical description of a party is a gathering for people to converse and socialise, which is a common touch with nearly every Christmas party. A Christmas party casino takes things a notch higher where online gamers can indulge in a land-based version of their favourite online casinos across the country to gamble and enjoy themselves with a bit of the holiday included in almost all elements. Casino Christmas parties have become a common practice over the past few years with a boom in the business and people looking for new and exciting ways to entertain themselves each year. Each gambling club hosts an event that is unique to their services and style, but some touches can be found in nearly all of them such as:
Menu
Every Christmas casino party that is labelled a night to remember includes something that appeases the tummy whether it is a complimentary martini glass or a five-course meal that leaves you with a spice loaded tongue to your appeal. The menu contents depend on the Christmas party you attend, so make sure to consult your appetite to make the best choice. If you are a big fan of the holidays, you probably spend all year dreaming about what you will stuff your mouth with Christmas dinner. Even though you will be taking most of the fun to a casino does not mean you have to sacrifice tasty dishes and delectable desserts for the joy of spinning some the wheels and reels.
Most Christmas parties offer three-course meals that kick off the feast with starters. This section of the menu is usually graced with simple dishes like soups, duck leg delicacies, and gravlax. The main course stands as the star of the meal with steak, turkey, roulade, loin, and other heavy choices that are served with light options like veggies. And what's a Christmas dinner without desserts? You get to choose from a range of sweetness-filled delicacies that lie on the delicious side like cakes, pudding, and cheese palettes.
Drinks
Casino Christmas parties often skip the boring beer option but instead, you get champagne, tequila, vodka, and rum-based drinks. You can enjoy some common whip-ups like martinis and margaritas or opt for more holiday-oriented options like Jingle Juice and Christmosas. Some casino parties create drinks that are unique to their name or the services they offer, which brings the experience closer to home for their fans.
Entertainment
Few industries know how to entertain as well as the gambling niche, so the entertainment section of the Christmas party is bound to be lit. DJs, live music, sexy Santas have been known to dot such events, and this year, things can only get better. Some casinos go as far as offering different Christmas party packages that offer varying entertainment to fit different needs.
Special Casino Bonuses
Around the festive season, casinos become quite the givers to their clients under the banner of Christmas holidays. The tabled offers can range from as little as £20 free no deposit casino bonuses to as much as free spins before Christmas day up until New Year's Eve or into the new month.
Best Casino Nights in the UK
British gambling enthusiasts have a wide choice range of casino Christmas parties considering the popularity of the niche in the UK. Out of the many options that are laid out, here are some that are likely to outdo the lot.
Alea Casino Christmas Party Nights
Alea Casino sends invitations for you to join them on their Christmas festivities that started running since 29th of November and are scheduled to continue until 21st of December. If you're looking for an event that leans towards the casual things in life, you can opt for the DJ Festive Parties package which costs £25 per person. The event is filled with live entertainment controlled by DJs and has a dance floor where you can twinkle your way into the night. A hot and cold buffet will be running as per the package details with a selection of meats in both categories, cakes, curry, and others. Players can opt for a fancier package of that costs £45 that upgrades to a three-course meal.

Grosvenor Casino Christmas Party

Grosvenor online casino is a grand name both online and offline, and it has ranked high in the past for hosting impressive Christmas parties. This year, the gambling den appears to be outdoing itself by hosting grand mid-week and weekend casino Christmas parties that are just a booking away. Grosvenor makes it easier to assess available packages by first requesting you choose from one of their five locations including Bristol, Bolton, Blackpool, Aberdeen, and Bournemouth. You can go ahead and preorder your drinks for you and your friends including four beer bottles for £12, Lanson Pere Et Fils Champagne at £40, and packages for up to six-party members along with soft drinks for the designated driver. The cost per person for each package ranges between £15 and £35.
Southend Casino Christmas Party


Rendezvous Southend Casino offers you a Christmas celebration showered with grandeur and style. Four different packages are laid out to meet different needs, so you can find something for a small intimate ceremony with your family or go all out and host your entire company's staff. The packages are as follows:
Party Package
Details
Cost
Christmas Dinner (Sunday to Thursday)

A gambling chip worth £5
A wine glass or beer bottle
A three-course meal

£24.99 PP
Christmas Buffet

Hot and cold buffet selection of festive foods
Private function room
£ gambling chip
Group of 25 to 100 people

£24.99 PP
Cocktail Masterclass

An hour-long class with a skilled mixologist
£5 gambling chip
Make and drink three classic cocktails

£29.99
Christmas Dinner (Friday and Saturday)

Live entertainment
A gambling chip worth £5
A three-course meal
A beer bottle or wine glass

£39.99 PP
Hippodrome Casino Christmas Party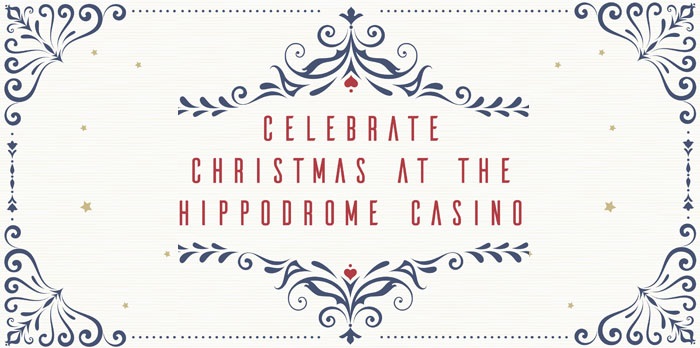 Hippodrome is a praised name in the casino and restaurant business, and its prowess in the industry is showcased every year during their Christmas parties. This year, the casino aims to make the holiday season memorable for its clients with various packages that can be enjoyed in London, West End. They offer a great program, including dance show Magic Mike Live The offers run up until New Year's Eve, and you get to choose from a range of eatery options and enjoy their drinks.
Genting Casino Christmas Party

Genting Casino presents an experience for 2019 Christmas holiday in any of their casinos in the UK in regions like Edinburg and Glasgow. All that is needed is your address, and the casino website will pin some options close to you that you can consider. The party packages come with three-course meals that include drinks along with DJ and live entertainment. You can also indulge in games on the casino floor as the night fades on. Details on bookings, dates, prices, and offers are granted exclusively by the Genting client care team after enquiring.
Rainbow Casino Cardiff Christmas Party


Rainbow Casino offers gambling entertainment all year round, and this Christmas, it does the same, but with flavours of festive elements. The gambling den promises to provide holiday parties like no other with offers running from 18th of November, 2019 to 19th of January, 2020. The price tag for each package begins as low as £23.95 per person. It is recommended to book a spot early enough to avoid missing out on the fun. Rainbow Casino Christmas party is flavoured with different options like the Christmas Dinner, Christmas Experience, Festive Buffet, and New Year's Eve options.
The Star Casino Christmas Party


The Star Casino's 2019 Christmas party is dubbed the Not So Silent Night Christmas Ball, which means you can expect to be buzzed and entertained all night long. The thrill of the show is reserved for those with a finer taste considering a ticket is going for $189 per person. Attendees will be entertained by the legendary Lisa Hunt and Stafford Brothers as they enjoy a buffet of seafood, mouth-watering desserts, and beverage packages that last four hours.
Casino Royale Themed Christmas Party

Casino Royale is undeniably the most popular film in the James Bond film series that follows the adventures of the spy since 1952. The 2006 film takes Bond on a mission into the gambling world, and he has since become a notable reference to the sophistication of casino gambling.
Casino Royale has long served as an exciting theme for casino Christmas party nights, and 2019 is no different. For one night of the holidays, you get to become a 00 agent next to the classic 007 Bond spy. Depending on the party in question, you may be graced with the presence of James Bond lookalikes, actors, casino tables set to mimic the film, and props that take you back to the thirteen-year-old film.
This year, such fun can be enjoyed in the Rembrandt Hotel in South Kensington, London. The Casino Royale Christmas party will kick off with a glass of prosecco, and the drinking fun can continue with all manner of drinks from 8 pm until half-past midnight. This indulgent is accompanied by a three-course dinner that is exquisite enough to match the four-star venue where the event takes place. Ticket prices vary between £89 and £99 depending on the chosen date.
Have Fun with Fresh Bonuses During Christmas and New Year
Spice up the holiday season with more than just festive partying by claiming some of the latest casino bonuses that are suited for the Christmas holidays. The offers displayed on our website fall in a range of categories, including match promotions, free spins, cashback, and many others to suit different tastes. Above all, they come your way to tease the season with some magic and make it full of wonders. Merry Christmas!