New prizes every day till the end of the Year!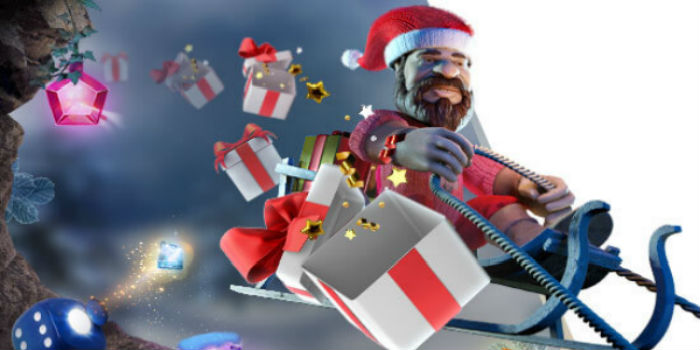 NetBet Christmas Calendar Description
The Netbet's Advent Calendar promotion lets you win free casino bonus each day. The prizes vary every day. Some can win physical prizes and a cash reward while others will receive super spins and bonuses. Netbet ensures that every participant has a chance of getting a cash, extra spins, physical prizes or a bonus. This promo started on November 20 and it will end on December 31, 2018.
Unfortunately, you cannot join in this casino bonus if you failed to deposit anything to your account since you have signed up. A welcome bonus does not count. However, it is not too late yet. You can make a deposit now to qualify. But you must live in the UK to be accepted.
Why to take a part in this Christmas Promotion

All players who made a deposit at least once since registering are qualified to join.
Every day, there is a prize offered for all players.
There is no need to opt into this online casino bonus. All qualified players or those who deposited real money to their account since signing up will just have to access their NetBet Casino account. Once you are logged in, click the today's date to reveal your gift. Every day, there is a gift that awaits you until the 31st of December.
If you have won a physical prize, NetBet's contact support will communicate with you through email on how to arrange your delivery. This online casino allows you to exchange your physical prize to cash. However, you can only exchange 80% of its cash value.
The free spins, cash rewards, and bonuses will be credited to your account automatically after you reveal your prize. You must use them within 7 days of receipt. After 7 days, any unused prizes will be eliminated from your account.
If your prize is a bonus cash, you cannot withdraw it immediately after receipt without first wagering it 40 times. Players with multiple accounts cannot participate in this promotion.
The only allowed country to join in this online casino promo is the United Kingdom. If you live outside the UK, you can participate in other promotions offered by NetBet.
There are no specific deposit options to qualify for this promo. As long as you have deposited money to your account, regardless of what payment method you choose, you are qualified for this promo.
Where to use this promotion?
The cash bonus and super spins can be wagered on any NetBet games. However, you can only withdraw the wins you get from the bonus and extra spins after you bet it 40 times.
NetBet Mobile Casino
Advent Calendar is also open to all mobile players. Access your account on your mobile device, be it Android or iOS device, using your mobile browser. Then, click the gift of the day to reveal your prize.